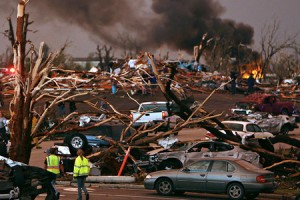 I was thrilled to have heard from
Frugal Fritzie
last night! She's a deal blogger that happens to live in Joplin, MO. Thankfully, she is alright and her home was spared.
Since I happen to live in Springfield, MO...just an hour away from Joplin, many readers from out of state or several miles away have emailed me or messaged me asking how they, as couponers, can help out. Some of you have wanted to package up your stockpiles and mail them, but have no idea where to mail them to.
Fritzie has put together a list of needs and she now how an address to mail them too.
Go over to her blog to read her post.
She also includes information on where to send financial donations too. Everything helps no matter how big or how little!