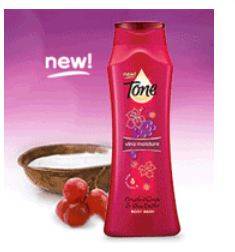 Another update:
This coupon is gone now....
Update:
Starting, 5/22 at Walgreen's:
Tone body wash 18 oz $3.99 get $3 RR
Coupon: $2 printable coupon
Final Price: $1 moneymaker!
Go HERE and print a coupon for $2.00 off any one Tone Body Wash (no size restrictions). You can print this coupon twice & it expired 30 days from the print date.