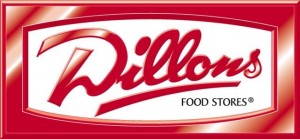 Go over
HERE
to view the Dillon's ad and coupon match ups for this week. Frugal Fritzie does a great job compiling all of these! Make sure to
stop by her blog
and tell her thanks for all the work she does!
There's a frozen Mega Event to take note of and an opportunity to get free toothpaste and cheap toothbrushes!
Personally, I probably won't shop this week as my pantry and freezer are pretty stocked up. I will however pop in to see if my rain check items are in stock though! I sure hope they are!