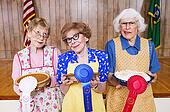 The following 2 people are the winners of the
Facebook "LIKE" challenge
.....
1. Virginia Serghides
2. Mandi Schrader
CONGRATULATIONS!
You both win entrance to a Spot My Eye "Basics of Couponing" Coupon Class for you and a friend for FREE! We will give you a list of classes that you can attend upon hearing from you!
*If you've already attended the "Basics of Couponing" you can attend "Beyond Coupons." The only rule is that BOTH people (this means that friend you bring with you) MUST take "Basics of Couponing" BEFORE they can take "Beyond Coupons."
*If you live 1 hour or more outside the Springfield, MO. area we will send you gift.
Contact us by email at spotmyeye@gmail.com by 12:00 p.m. CST., Friday, May 20 to claim your prize. If we don't hear from you by then the prize will go to the next person drawn!
To see the entire list of entrants go HERE!