I've been scouring the internet looking for old kitchen photos like the ones below. I plan on printing some of them off to hang in my kitchen. Do any of you know where I can find more of these? I've looked everywhere and can't find anymore. PLEASE leave a comment if you can help! Here are the ones that I found (and like) so far...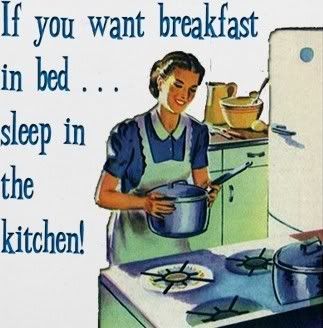 I love this one!
I'm hoping to find chairs in this color for my kitchen!
That was some party!
I love that all the ladies are in the kitchen together! I bet they're all wearing heels too! :)
Add caption
Hmmm...I wonder what she'll make??? I'm making this one my personal Facebook profile photo! :)