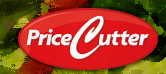 I just got off the phone with Management at Price Cutter (Springfield, Mo. stores) and have confirmed rumors that I've been hearing.
All Springfield, MO. stores have discontinued the doubling of
internet printable
coupons.
Of course, I asked, "Why?" I was told this... "We don't know why...it just came down from corporate."
So...being the investigator that I am
I CALLED CORPORATE!
:)
The very friendly lady that I spoke with read the
coupon policy
out loud to me and then told me that "there's nothing in here about NOT doubling internet printable coupons."
I asked her what we should do if we have trouble with this issue. She suggested that we call the corporate heads and speak with them about our concern. The number I called was 417-829-9200. PLEASE be courteous and friendly if you decide to call! She said to ask for Ron Caltin or Tom Trussell. Not sure if the spelling is correct on those names!
What are your opinions on this matter? Leave comments below and I'll be sure to send them to corporate! :)